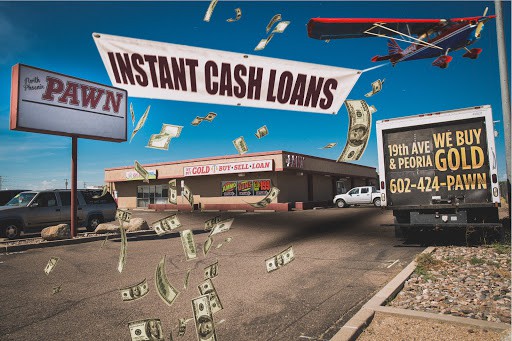 Whether you are needing cash and fast or are looking to buy quality items at affordable prices, pawn shops are a reliable resource to meet your needs.  The #1 pawn shop Phoenix relies on is North Phoenix Pawn!  Because we offer the most cash and extensive services to help you get the cash you need quickly!  In addition, our staff has extensive knowledge and is well equipped to recognize  value, accurately assess your items and turn offers into cash to our customers!
Pawn Goods for Cash!
North Phoenix Pawn loans offer cash for a secured loan based on the loan to value of items brought in to our store.  Collateral loans are a good way to get cash quickly when you need it the most and don't need an extensive amount of time to pay it back in full.  Whether you bring in platinum jewelry, electronics, power tools or commercial equipment, we can turn our offers into a cash loan for 90 days.
are a hassle-free way to get the cash you need quickly!  Because all you need to do is bring us your valuables and your current and valid Arizona Driver's License to our store.  After that, all we need are a few signatures to complete the agreement and start counting out your cash!
No credit check – No proof of income – No waiting for a loan approval!
The process is simple, fast and efficient.  In additi0n, you can watch while we assess your valuables and determine a cash offer.  Are you needing a large sum of cash?  Because you can bundle multiple items under one ticket to meet your needs.
For the duration of the loan, we will keep your valuables safe and secure.  So consequently, you are more than welcome to pay the loan in full at anytime during those 90 days.  In addition, we will deduct a redemption discount if it is paid off prior to the 60th day.  However, if you find you need more time to satisfy the loan, we are able to work with you.  With paying only the interest accrued to date, we can rewrite the loan for another 90 days.  Most importantly, once the loan is satisfied, we will happily hand you back your items in the same condition they were received.
Sell Goods for Cash at North Phoenix Pawn Shop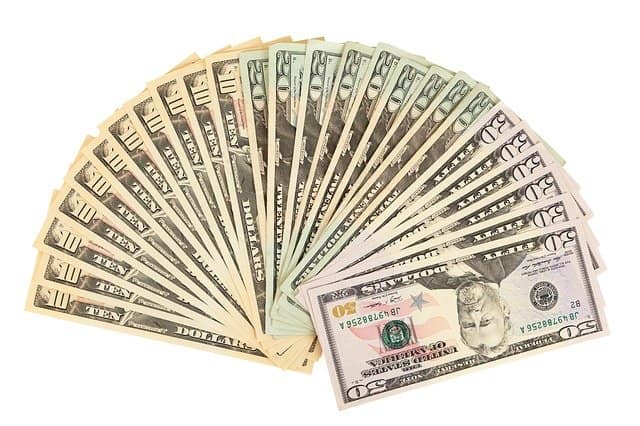 When you have valuable items you are willing to sell for quick cash, North Phoenix Pawn is the pawn shop Phoenix trusts!  Whether you are needing fast cash or have a vast collection you'd prefer to sell all at once, bring them to us!  Our pawn shop presents you with the finest cash offers around for your valuables.  Moreover, we are ready, willing and able to turn our premier offers into cash in your hands quickly!
Cash for Gold, Silver, and Platinum Jewelry
If you are looking for the premier offers for your jewelry, you have found it at North Phoenix Pawn!  Whether your jewelry is gold, silver or jewelry, our accurate assessments lead to the best offers possible!
Our staff members provide you with efficient assessments of estate, antique and diamond jewelry.  We begin with examining the exterior condition of the jewelry, and locating the hidden hallmark stamp.  After that, we will test its purity, to confirm if the hallmark is correct.  Next, the jewelry is weighed, and then the current spot price is confirmed.  Therefore, we have all the factors needed to calculate and present our offer to you!
Title Loans – Cash Loans Against Your Car Title
Are you needing a large sum of cash, and have a clean title on your vehicle?  Well come on in and we can put a stack of cash in your hands for a title loan today!
At North Phoenix Pawn we work in collaboration with Phoenix Title Loans LLC to provide you with substantial cash on title loans!  In addition, our title loans allow you to continue to drive your vehicle while you are paying the loan.  Title loans can provide substantial amounts of cash when you need it the most.  We provide multiple options of title loans to suit your needs!
Our title loans can help you too if you are looking for a lower interest rate then you are currently paying.  Because interest rates are based on your credit scores, we can offer you our Preferred Title Loans, lower your interest rate and your payments.  Click on the bottom right of your screen to start the application process before you even arrive at our store!
Pawn Shop Phoenix
Power Tools – Bullion – Coins – Ingots – Jewelry – Diamond Jewelry – Watches – Musical Instruments – Audio Equipment – Game Consoles & Games – GPS Devices – Cameras – Computers – Fishing Gear – Tires & More!