Open Pawn Shop Near Me In North Phoenix
When you are looking for the best place to sell or pawn valuables in the 85029 area, your search is over.  North Phoenix Pawn is not only the pawn shop near me, but the best pawn shop
around!  Our store is well equipped with skilled and experienced staff members and the latest advancements.  So consequently, we are here to accurately assess your valuables and present you with the best offers possible.
The location of the open pawn shop near me is easy to find, and easy to access.  You will find us on the west side of the street on 19th Avenue, just north of Peoria.  And we proudly serve North Phoenix residents with the fast cash they need, and a great selection of quality items to buy.  Come on down and see what we have to offer you when you pawn, sell or buy valuables at the "pawn shop near me"!
Click on the bottom right of the screen to connect with an assistant via live-chat.  Our assistant will answer any questions you have, and can even start the process on-line before you even arrive at our location.
Items of Value to Sell, Pawn or Buy
If you have valuable items to sell or pawn that are not listed below, give us a call or just bring them in.  We are a pawn shop that recognizes value, and will make an offer on almost anything that comes in our store, and hand you quick cash.
When it comes to buying valuables from our pawn shop, we have a huge selection of quality, pre owned brand items for sale, well below retail price.  And as you look around the open pawn shop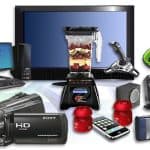 near me, you'll notice that there are many items on our shelves, that have never even been used.
Pawn Loans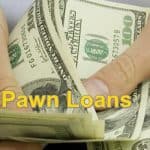 The best thing about a pawn loan, is that they are available to anyone and everyone, and do not require a credit check or proof of income to be approved, unlike personal loans.  In addition, pawn loans do not affect your credit score.  Because, this lending system relies on the value of the item's brought into the store, their condition, and its current market value.
All of our pawn loan's assessments to present a cash offer are free of charge, as well as free from obligation to accept our cash offer.
When you get a loan from a pawn shop near me, in Arizona, it is state law that the loan cannot exceed 90 days in the contract.  Therefore, these are short term collateral loans are best to use if your need for quick cash is just a temporary situation.
North Phoenix Pawn offers top dollar for items of value brought in for a pawn loan.  For the duration of the loan, we keep your valuables safe and secure in our locked facility, waiting for your return.  In addition, when the loan is paid in full, they are returned to you in the same condition as they were received at the time of the loan.
Great Customer Service at The Open Pawn Shop Near Me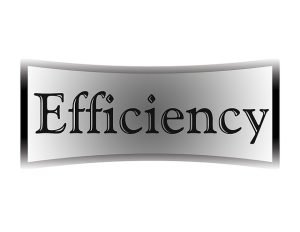 Our staff at North Phoenix Pawn are highly trained and able to help you with whatever your needs may be.  Because their customer service skills provide a friendly and welcoming atmosphere to all that enter our store!  Whether you are there to sell or pawn your valuable items, they will accurately assess them and offer the highest amount possible.  In addition, our pawnbrokers will also lend their assistance, and answer any questions you may have, if you are looking to buy something from our store.  Most importantly, when you leave our store you will have confidence that you found the pawn shop near me that you can always rely on.
Whether you are looking to buy, sell or pawn valuables, North Phoenix Pawn is the place to go!