The Gold Jewelry Store Phoenix Relies On
If you want to buy jewelry, the best local gold jewelry store overall, is a reputable pawn shop near you.  Because, trustworthy pawn shops buy and sell gold jewelry, based on the purity of the gold, and its current market value of the spot price.  And, the best pawn shop in the Phoenix area is North Phoenix Pawn.  Our selection and our prices for quality jewelry speaks for itself.
We Sell
Gold Chains – Gold Necklaces – Gold Bracelets – Gold Rings – Gold Earrings – Gold Anklets – And more!
Why Do We Love Gold So Much?
Since the beginning of man kind, we have been enamored with gold in all its forms.  Which, is just one of the many reasons that its value has such tenacity to this day.  Gold does not corrode, and is one of the most malleable of all precious metals to work with, it is also the predominant precious metal used to create jewelry.  Although, depending on the designer and the jewelry piece they are making, the purity (or karat) of the gold might vary, its value does not fluctuate following the whims of the stock market.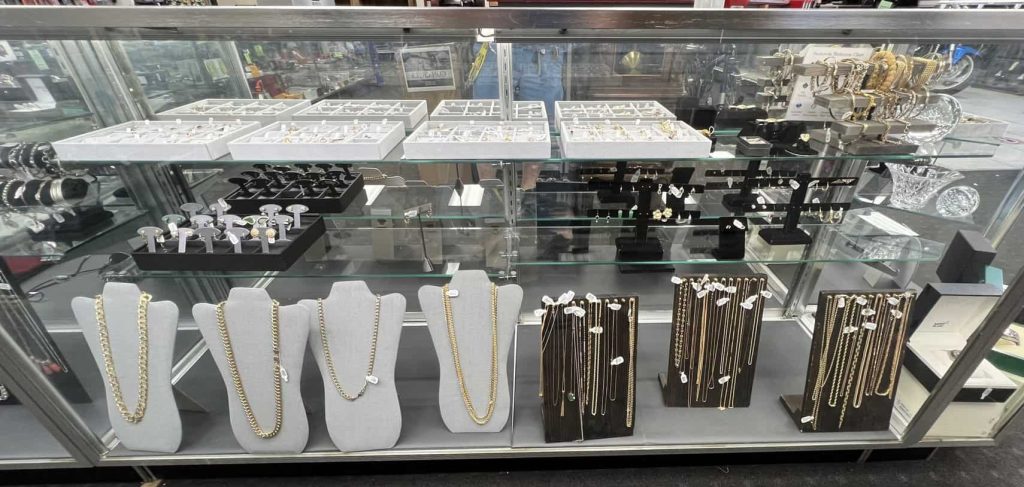 Why Consider Our Pawn Shop As Your Gold Jewelry Store?
North Phoenix Pawn was established more than 25 years ago, and is a vital pawn shop in the North Phoenix area.  Our cliental stretches from Peoria, Glendale, through North Phoenix to Paradise Valley.  And that is directly correlated with our vow to provide accurate assessments a jewelry piece, and base our offer on the gold's purity, gold's spot price and the gold's weight.  Thus, after we examine the piece, we present our customers with the best cash offer possible.  (FYI – our offers average between 70% – 80% of the gold piece's current market value.)
Therefore, our collection of gold jewelry varies on a daily basis, depending on what we buy and sell.  It also has a tendency to have a few of high end designer pieces in our store and on display to be sold.
We Buy & Sell… Tiffany & Co., –  Cartier – BULGARI – Mejuri – Just to name a few!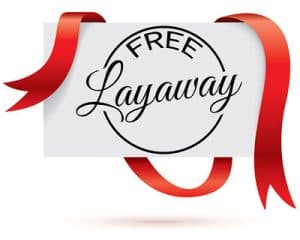 Lay-Away Plan Available at Our Gold Jewelry Store
For any and all pieces of gold jewelry in our store, you can choose to put on our lay-away plan.  Just pay 10% down of the total amount today, and make the minimal payments monthly to our store.  Once you pay it off in full, the piece is yours forever!
So, come on down to North Phoenix Pawn today to buy your next beautiful and fine gold jewelry piece!