Sell Appliances for Fast Cash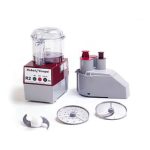 If you still have the refrigerator you replaced and are needing cash, sell appliances to North Phoenix Pawn.  We are the pawn shop where you can take and sell appliances near me, and receive the highest cash offers around!  Our pawn shop presents the best offers for espresso machines, microwaves, food processors, air fryers and more.  These kitchen appliances can get you the kind of cash you need and quickly!  So, come on in to North Phoenix Pawn with your appliances, and see what offer is awaiting you!
Brands of Appliances that North Phoenix Pawn Buys: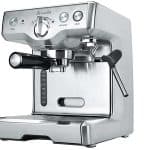 Hamilton Beach
Breville
Gaggia
Phillips
And Many Many More!
Increase Your Offer When You Sell Appliances
There are things that you can do to increase your cash offers when you sell appliances to our pawn shop.  At North Phoenix Pawn we feel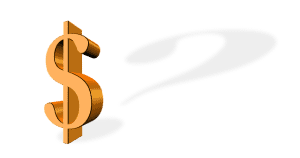 that these things are important to share with our customers.  Therefore, we are listing here 4 things to make sure you have or do, before bringing an appliance to our store to sell:
Bring the appliance down in its best possible condition to our pawn shop.
Make sure that you have everything together that came with the appliance (including power cords, manual, etc.,)
If you still have the original box that it came in, bring that along.
Lastly, if you still have the receipt from the time of purchase, have that ready to present to our pawnbroker.
Assessment Leading to the Best Cash Offers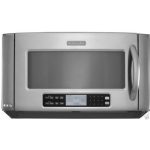 When you bring in your appliances to sell to North Phoenix Pawn, we will assess the appliance to find out its worth.  Therefore, we will examine the exterior condition for its aesthetic appeal.  Next, our pawnbroker will plug it in and power it on to make sure everything is still in good working order.  After that, we will verify the current market value of your appliance to determine its value.  Finally, we will calculate an offer and present it to you.
If our offer is accepted, we will need to see your valid and current Arizona Driver's License and your signature to complete the sale.  Once that is said and done, we will count out the cash directly to you.  The entire process to sell appliances to our pawn shop can take as little as 10 minutes.
Sell Appliances Vs. Pawn Appliances
When you sell appliances to North Phoenix Pawn, the sale is final, you have cash in your hand and are on your way.  But, sometimes selling your valuables is not an option to get the cash you need.  That is when pawning an appliance might be a more viable way to get some fast money.
Pawn loans can get you the cash you need and 90 days to repay the loan, plus interest in full and retrieve your appliances.  In fact, if you satisfy the loan prior to the 60th day, we will deduct a redemption discount from the total amount due.  Therefore, lessening the total amount it cost to once again have your espresso machine or microwave back in your possession.
However, if you are wanting to pawn an appliance, we do need it to be an appliance of higher value or new in the box, if it is a microwave.  In addition, it's resale value will need to be a minimum of $250 to qualify to pawn your appliance for a cash loan.
North Phoenix Pawn is located on 19th Avenue, south of Peoria Ave.  We have been providing North Phoenix residents with multiple ways to get the cash they need for more than 25 years.  Our pawn shop continues to strive to offer our customers the most cash possible whether they buy, pawn or sell appliances to our store.