Pawn Paint Sprayer For 90 Day Cash Loan
If you want to get the most cash possible, pawn paint sprayer at North Phoenix Pawn.  Our Phoenix pawn shop is equipped and experienced to find the value that an item retains.  With that knowledge, our pawnbrokers calculate the best offer possible to you.
The advantage when you pawn paint sprayer for cash is they are secured loans, that do not affect or need your credit score for approval.  These short term loans are ideal when you are temporarily short on cash, but will have the means in the near future to repay the loan.  Therefore, you get the cash you need today, and in 90 days or less will have your paint sprayer once again.
Paint Sprayer Brands We Offer Pawn Loans On:
Pawn Paint Sprayer Assessments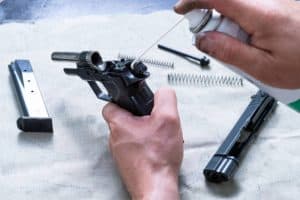 When you bring your paint sprayer to North Phoenix Pawn, we will valuate it prior to making you an offer.  All of our assessments on paint sprayers are free of charge and free from obligation to accept our cash offer as well.
Our assessment will begin with examining the exterior of the paint sprayer.  This is to look at the cosmetic appearance of the equipment and making sure that all of the accessories are present.  After that, the equipment will be powered up and tested.  Because we have to make sure that all of its functions are properly working.  Finally, our associate will verify what the current market value is and then present our cash offer to you.
Click on the bottom right of your screen to be connected with an assistant via live-chat.  Our assistant will be able to answer your questions, and can even start the process on-line to pawn paint sprayer before you arrive at our pawn shop.  
Pawn Loan Terms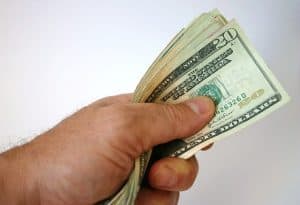 Once our offer is accepted, we will need your valid and current Arizona Driver's License and a few signatures.  After that, we will count out our offer in cash and hand it directly to you.
All pawn loans are for a total of 90 days.  For the duration of the loan, we will keep your paint sprayer safe and secure in our locked storage facility.
You are more than welcome to pay the loan in full at any time during the loan, and retrieve your belongings.  In addition, if you satisfy the loan prior to the 60th day, we will deduct a redemption discount from the total amount due.
Although, if you are needing more time to pay the loan in full, we can work with you.  By paying only the interest accrued to date, we can rewrite the loan for another 90 days.  Because we are here to help you when you need financial relief, not cause you more stress.