If you are needing some fast cash you can pawn washing machine, dryer or both for the most cash possible at North Phoenix Pawn.
 Whether you have a front loading or top loading washing machine, we can get you the cash you need within minutes.  Our pawnbrokers are ready to assess your washing machine's value and put that cash in your hands.  Once the loan is paid in full, you can have your washer back in 90 days or less.
Major Brands of Washing Machines and Dryers We Offer Cash Loans On:
So, come on in to North Phoenix Pawn and see what offer is waiting for you!
Pawn Washing Machine for the Most Cash Possible
At North Phoenix Pawn you can pawn either your washer or dryer, or even both, depending on how much cash you are needing temporarily.  In addition, we have a few helpful hints to help you increase the cash offer you receive when you pawn washing machine:
Bring in your washer and/or dryer in its best possible condition.
If you still have the box it came in, bring that with you.
Make sure that you have any/all accessories with you that the washing machine came with.
Lastly, if you still have the sales receipt from the time of purchase, bring that along with you as well.
The assessment will begin with the pawnbroker examining the exterior of the washing machine.  Making sure that there are no scuffs, scratches or marks that could potentially affect its value.  Next, it will be plugged in and make sure that all of the cycles are in good working order.  After that, the current market value will be verified, and then our offer to pawn washing machine will be presented to you.
Accepting Our Offer and Getting a Stack of Cash
Once our offer is accepted to pawn washing machine at North Phoenix Pawn, we will need a couple of things.  First, we will need your valid and current Arizona Driver's License.  Followed by a few signatures, to complete the paperwork for the cash loan.  After that, we will count our offer in cash, directly to you.  The entire process can take as little as 10 minutes to have the cash you temporarily need in your hands, and be on your way.  And, you will have 90 days to repay the loan and retrieve your washing machine and bring it home.
Terms to Pawn Washing Machine
All pawn loans in Arizona are for no more than 90 days.  For the duration of the pawn loan, we will keep your washing machine safe and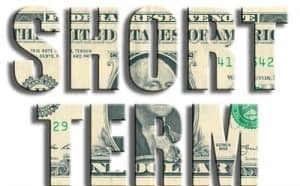 secure in our locked facility until the loan is paid.  Within 10 minutes or less of paying off the loan in full, we will retrieve your washer and you will have it back in your possession.
You can come in at any time and make payments, or pay off the loan entirely within the time of the 90 day contract.  There are never any penalties or fees added on for early payment of your pawn loan.  In fact, if you satisfy the loan prior to the 60th day, we will deduct a redemption discount from the total amount due.
However, if you find that you are needing more than the 90 days to pay back the amount plus interest you received to pawn washing machine, we can work with you.  With paying only the interest accrued to date, we can rewrite the loan for another 90 days.  Giving you more time to pay off the balance, and once again have your washing machine back in your home.
North Phoenix Pawn continues to provide more ways for Phoenix residents to get the cash they need in their hands quickly!